I know I'm biased, but fall is definitely my favorite season.  The fashion is impeccable, and oh, my birthday ALSO happens to be in the awesome month of September.  But again, all minor points.
With that said, one of the best ways to dip your toe in, before you fall, into Fall is with a great military vest and jacket. The olive green color is the perfect neutral for fall and you can layer like a pro, with ease.  Check out these transitional looks for some inspiration and share YOUR FAVORITE fall accessory!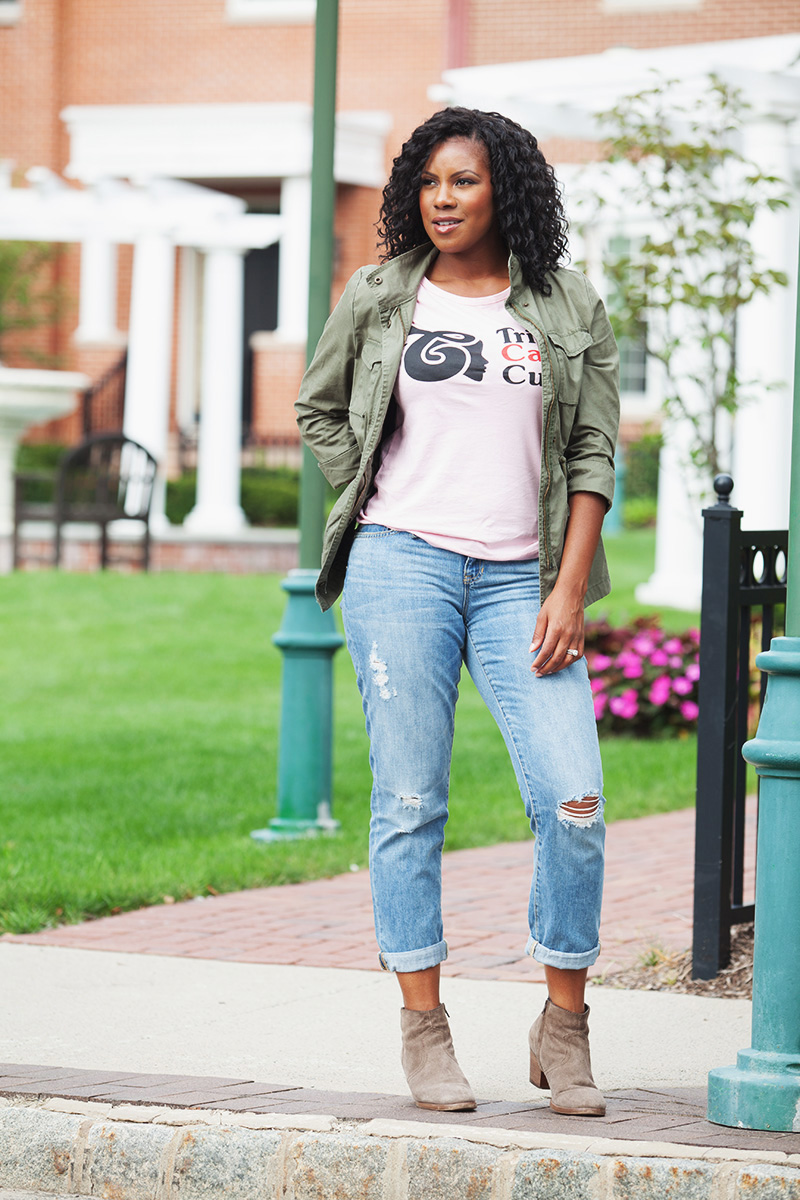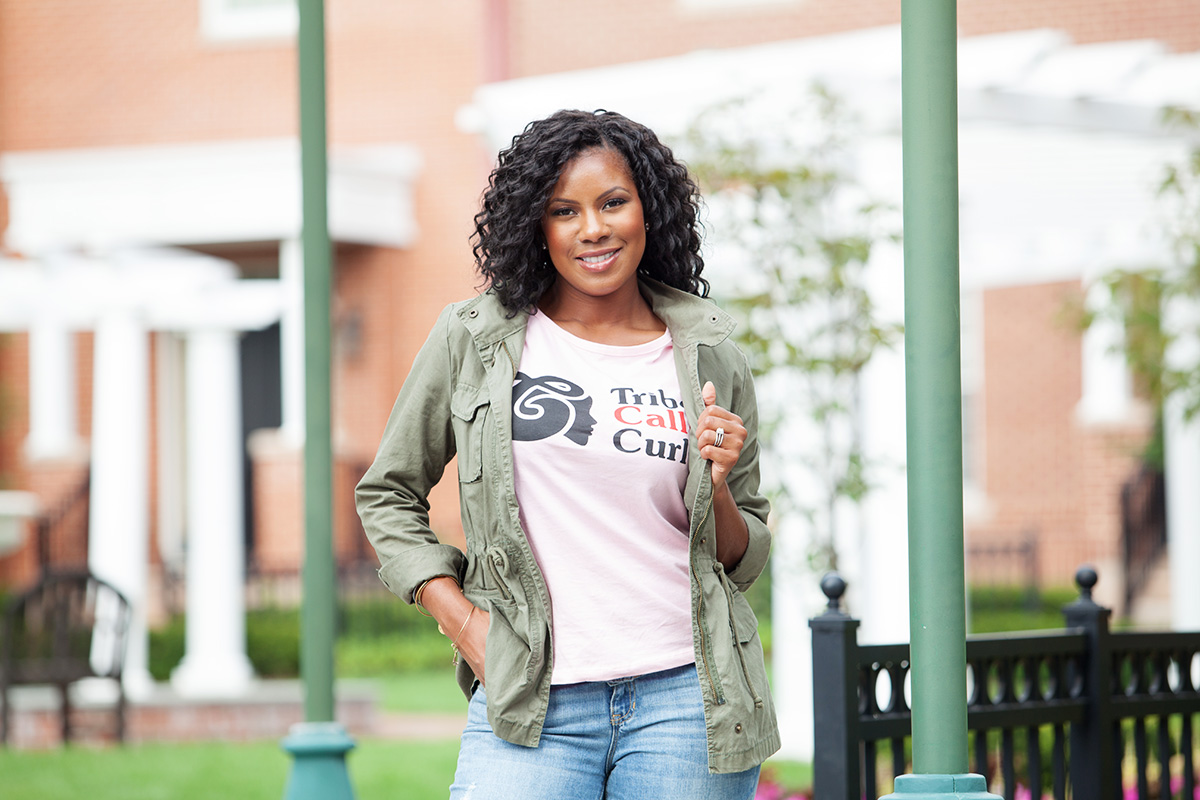 Diggin' the shirt?! Check out Tribe Called Curl and join the movement!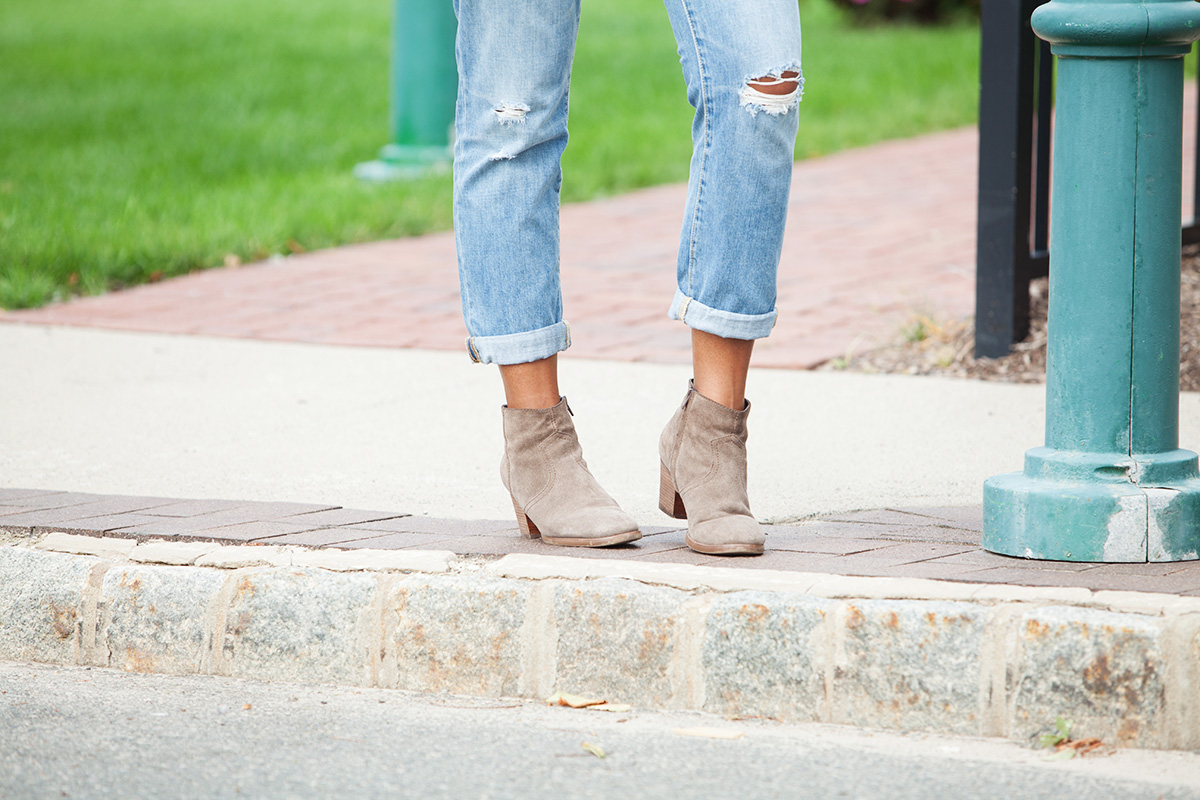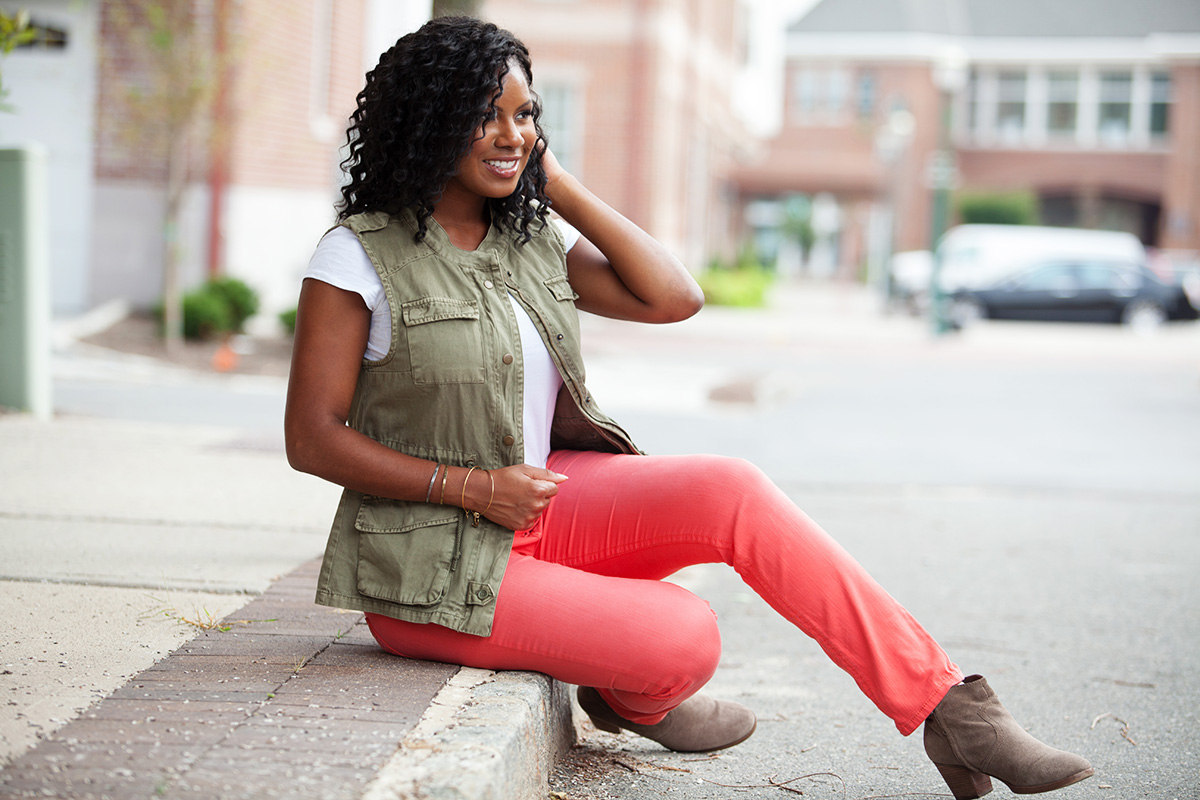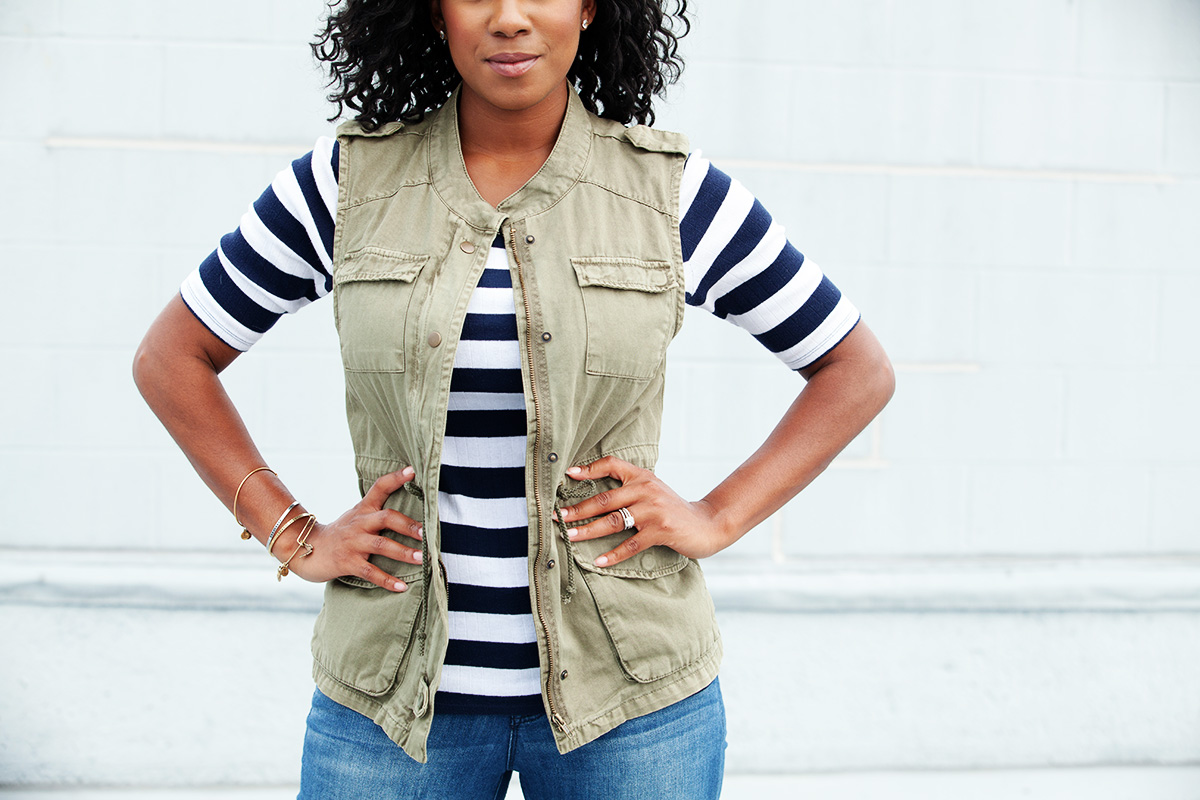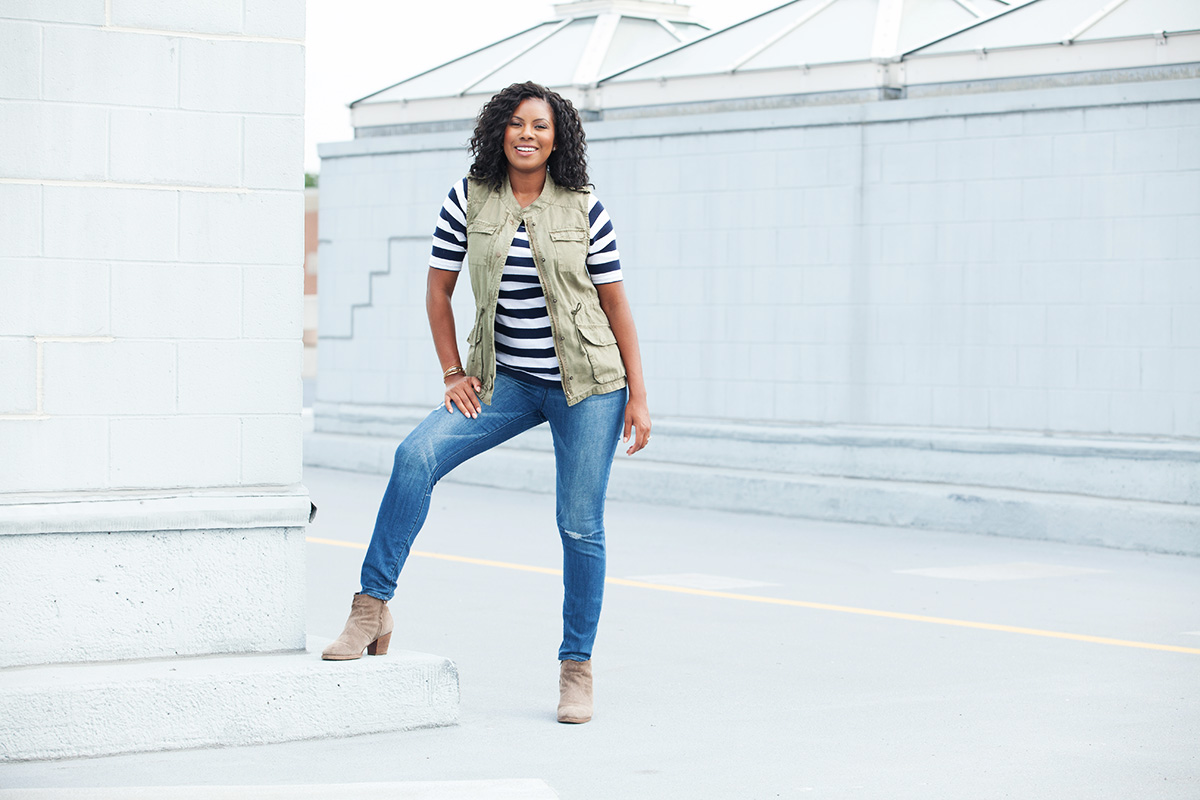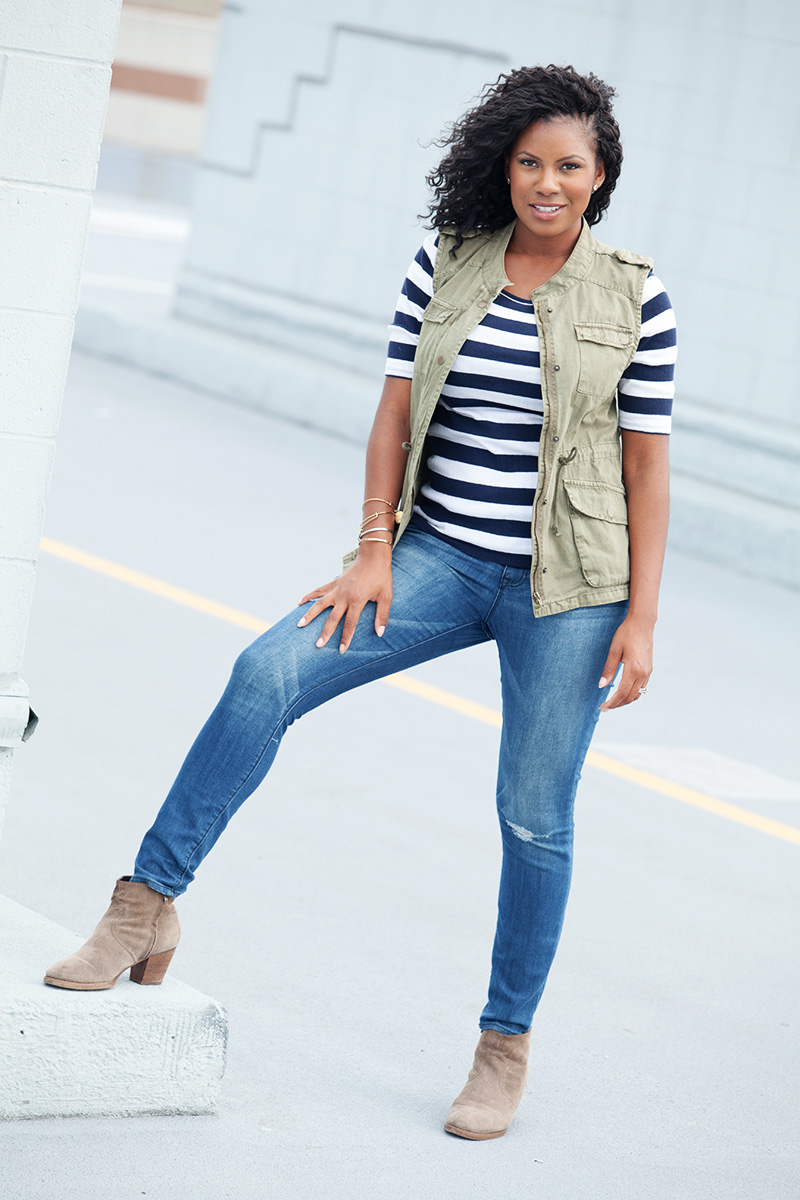 Details: