Do you want to surprise your friends at your next summer brunch or bash?  Than put a BIG party in their cup with this ULTIMATE Bloody Mary recipe.  The same classic flavor with a few added surprises for a nice twist.  Check out this perfect summer drink recipe using Patron Tequila.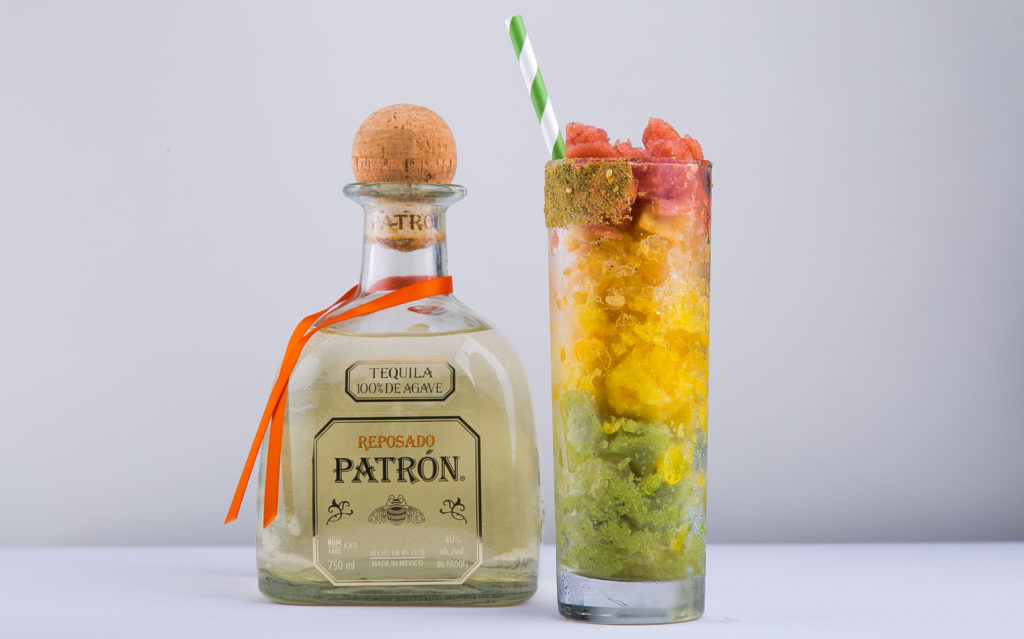 Bazaar Bloody Maria (Pam Wiznitzer, Trademark & Belle Shoals)
Red tomatoes + Pinch Piri Piri (Portugal)
Orange tomatoes + Habanero (South America)
Yellow tomatoes + Saffron (India)
Green tomatoes + Zaatar (Middle East)
Pinch Salt
Pinch Pepper
2 tbsp Worcestershire Sauce (UK)
2 oz Water
Blend ingredients together well and strain for seeds.
The night before, make the Bloody Maria ice cubes and freeze each color individually.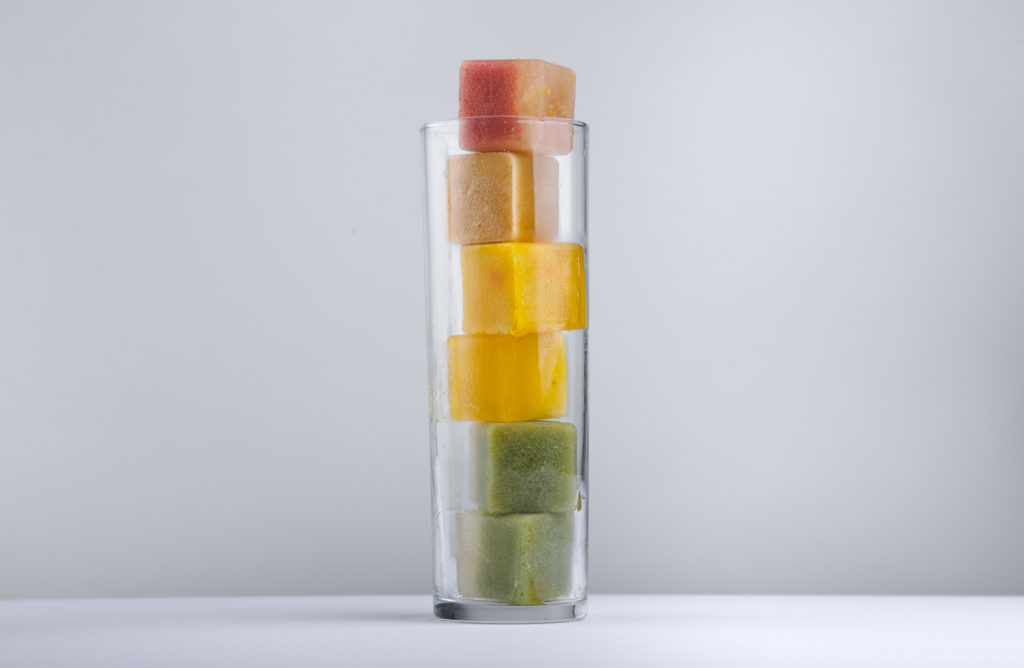 In a highball glass:
1) crush/smash 1-2 Bloody Maria ice cubes of each tomato color. Fill the highball with the ice, layering by color
2) in a desperate glass combine 2 oz Patron Reposado, .75 oz lemon juice, 3 dashes bittermans hellfire bitters, 5 dashes horseradish tincture.
3) pour mixture into the highball glass over ice
4) add straw and garnish with a skewer that has multi colored tomatoes, fresh squash blossom, exotic international peppers and celery with leaf still attached