Written by Laquayle Agurs
Name: Alex Wehrley
Age: 28
Location: California
Occupation: TV host, Storyteller, #Empowerista
Fun facts: She loves wineries, hiking, and a good bargain on clothes! She also competed in a pageant and won the crown.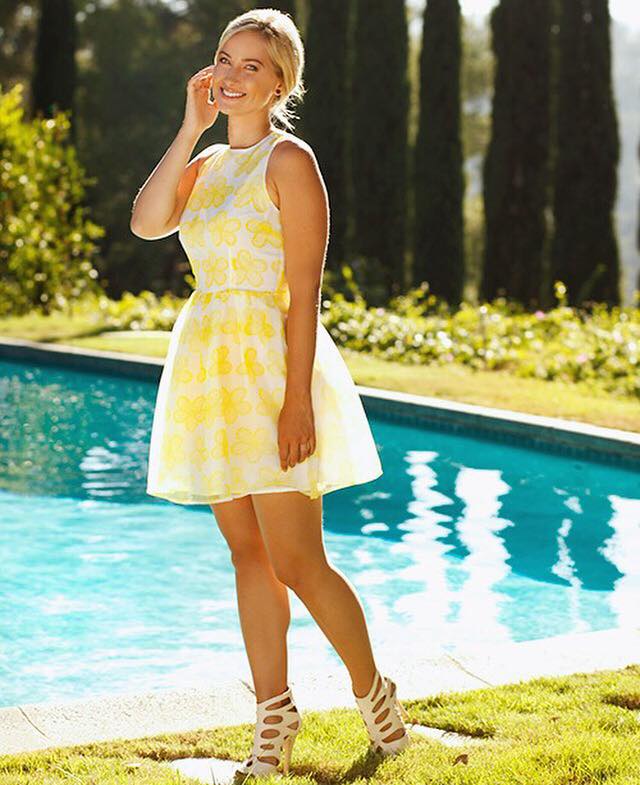 Some may know her as a past Miss Wisconsin USA queen while others may know her through her empowering endeavors. As the woman who penned the #Empowerista movement, Alex Wehrley is using the platform to celebrate and empower women's independence and individuality.
Wehrley has retired her crown to continue her emboldening journey as a woman of many hats. When she is not impacting the lives of women around the world, the self-proclaimed storyteller is a simple, yet stylish girl who enjoys doing yoga or wearing a standout hat on the beach. Life Style Xpress had the pleasure of speaking with Wehrley as she discussed encouraging others, what keeps her motivated, and her sense of style!
What did you learn about yourself after leaving a place like Wisconsin to take on Los Angeles?
My background in local TV led to me moving all around the country. It took me from Wisconsin to Illinois to Oklahoma to Texas to Los Angeles. I think it's really important and beneficial to be exposed to different points of view, lifestyles and values. When we aren't exposed to other ways, we sometimes blindly accept the only way we've ever known. Moving around and learning from different types of people has taught me I have options. Living in Los Angeles in particular strengthened the idea that I don't have to execute someone else's vision. I can create my own.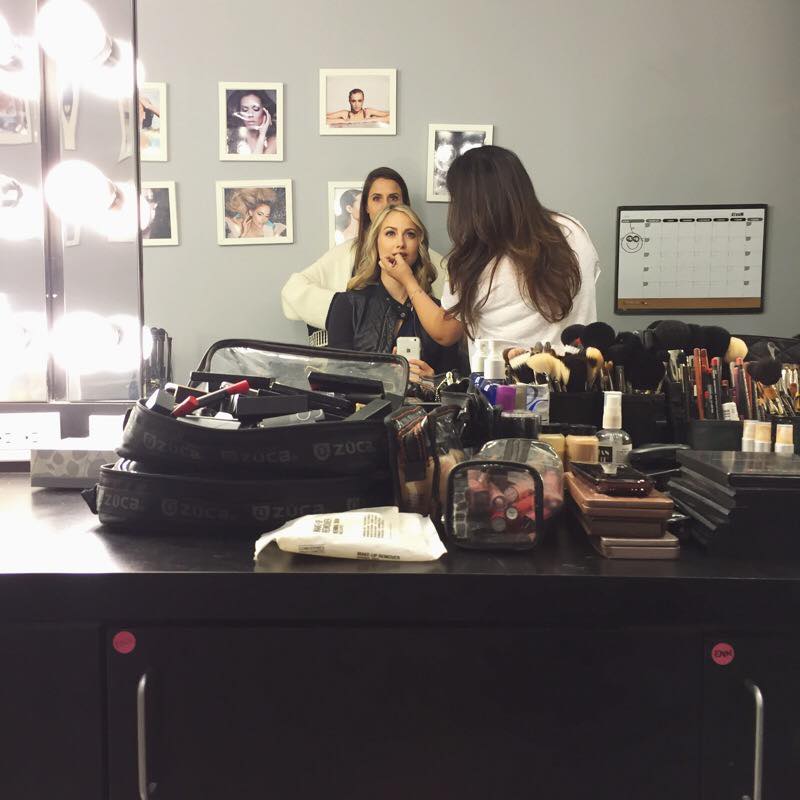 In an industry that consists of many bloggers, what do you do to make sure that your work stands out?
It's so important to be clear about your brand and I'm not just talking about picking fonts and colors, although that's important. Taking it a step further and really diving into the essence of your brand is what makes you stand out. Empowerista's essence really shines through. It's all about confidence and empowering women to be their best and truest selves.
What is the greatest advice you have received about pursuing your dreams?
My mom, who is a business coach and public speaker, always emphasized the importance of perseverance. She said entrepreneurship is not easy and that's why it's not for everyone. But if you can just stick through the hard times, your next win is usually right around the corner.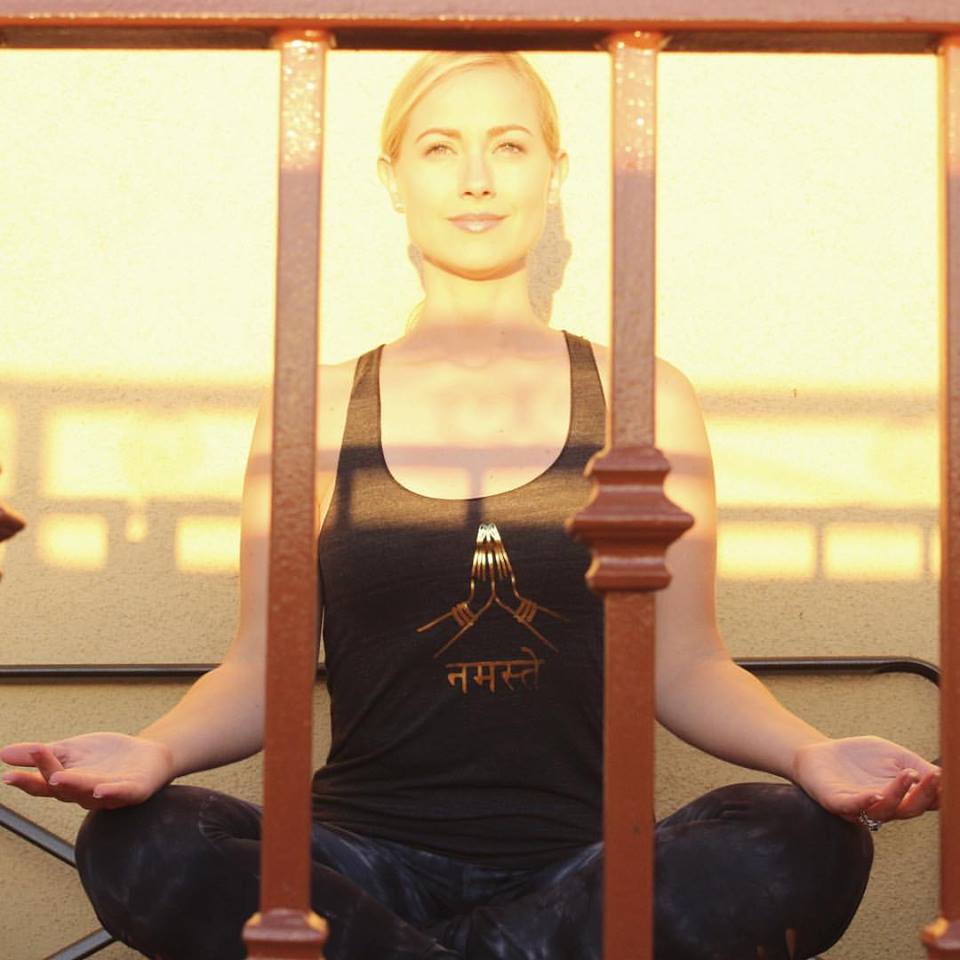 How did your yoga journey begin and what advice would you give someone who is trying to get into yoga?
I really love movement. I grew up as a dancer and think the body is such a beautiful thing. Yoga is one of the rare exercises focused on movement and feeling good in your body. My advice for someone trying yoga is: be okay with where you're starting. The yoga community is so accepting and non-judgmental, so you don't need to worry if you can't do a headstand like the person next to you. Embrace where you're at and make it fun.
How would you describe your style?
I would describe my style as playful, confident, and sophisticated. If you can combine that with comfort, I'm sold!
What are some of your favorite stores and brands to shop from?
I love a good bargain! Stores like Ross, Marshall's and Nordstrom Rack are my jam. There is also this great little store in SoCal called Heavenly Couture that has the cutest boho clothes with every item costing under $16.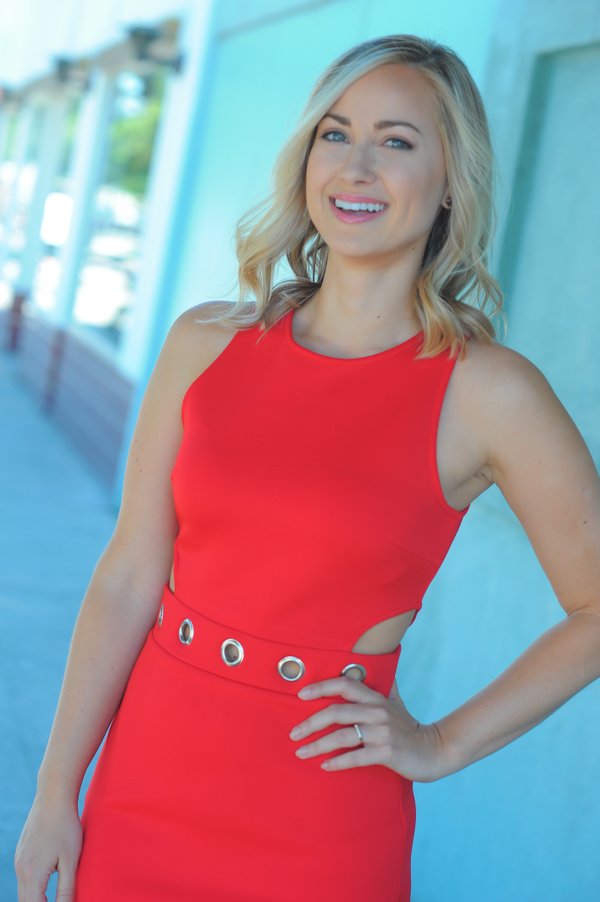 What are three Spring statement pieces that you must have in your closet and why?
I love a big wide brimmed beach hat for, you guessed it, the beach…and wineries too! They're a nice mix between classy yet casual, and they always make a statement. Plus, I love the practical use of protecting my skin from the sun. To go with the hat, I love a flow-y and feminine maxi dress. I love when clothes look sophisticated, but are secretly the most comfortable thing to wear, ever. I could literally sleep in my maxi dresses. Then to really make a statement, I'll incorporate colored jewelry. I have big red Kate Spade studs and chunky Trades of Hope turquoise bangles I love to rock…not together of course!
Outside of your career, what are three goals that you have for 2016?
My biggest goal is to be unapologetically me. That might mean wearing daring red lipstick one day and sweats another; whatever makes my soul sing.
On a related note, I'm working on caring less about what others think. For many years, I was a little guarded around people I didn't know well, but I'm working on freely sharing my journey and opinions without being attached to what others think. As the saying goes, "what others think of me is none of my business."
And I want to live more — like really soak in life experiences with the ones I love most. This will probably involve many weekend trips around California. I see several beaches, wineries and hikes in my near future!
What are you currently working on for the upcoming year?
I'm excited to launch an Empowerista podcast! I love to talk to interesting people and help tell their stories, so podcasting seemed like a perfect fit. I'm a big believer in adding value to your tribe, and creating content (like a podcast) is the best way to do this.
We are also expanding our Group Accountability to include more women who want to launch their new career endeavor alongside like-minded ladies. I also have several speaking engagements coming up! Whew, it continues to be a busy, fun and fulfilling year.
Follow Alex Wehrley on Instagram @AlexWehrley and Empowerista @Empowerista. Also, be sure to check out alexwehrley.com.