Second to finding an amazing deal, there is something special about marring your favorite technology and fashion accessories.  We deck out our cell phones, headphones, tables and more-and now, smartwatches.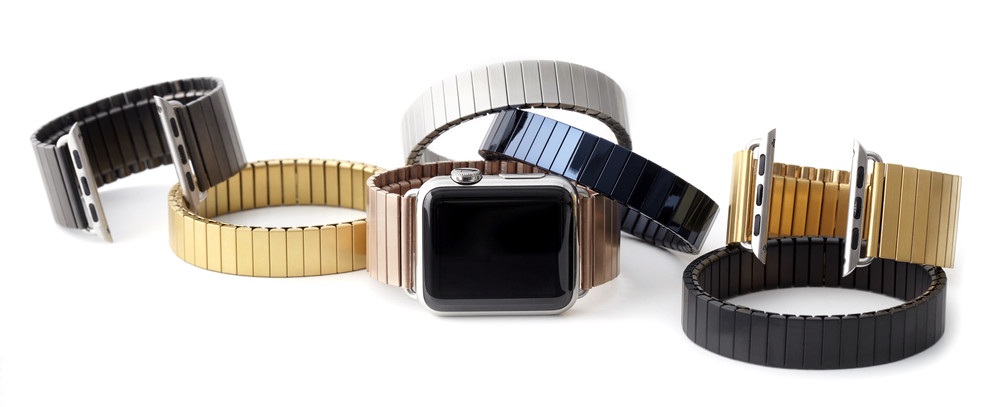 XISTWEAR
 has joined the pool of Smartwatch accessories, hoping to impact the market with their highly fashionable, high quality and functional pieces.  This line is for those who love the utility of technology, while also being unashamed of showing their love for a chic aesthetic.  Right now, these sleek bracelets are designed for Apple Watch, but the creator has a lot more up (and on) her sleeve.  Meet 
Johanna Ferguson
, designer and owner of XISTWEAR. She tells LSX about her dynamic line and what's to come for the accessory company.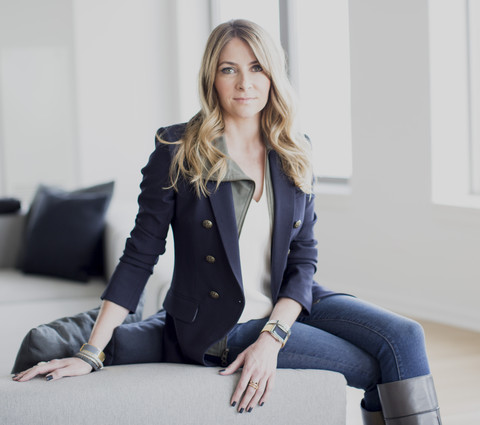 What was your inspiration for the XISTWEAR line?
I have always loved jewelry and fashion from a little girl…like a lot of women, right? 🙂  However, jewelry was something that I ended up loving more than the average girl and a lot of it.  I used to wear two swatch watches and lots of bracelets as a young girl (around 6 or 7).  My Mom was very into jewelry and collecting nice pieces and pieces from places she and my Dad would travel.  She got my sister and I very into it too and we would always shop together and gift each other jewelry and we still do.  We each have unique, but complimentary styles, so it's fun to help each other find new designers and pieces. I had a previous jewelry business on the side from 2007 to 2010. It was an online jewelry boutique called Rilee and Lo. I wanted to use all of my online marketing knowledge to launch a business that I loved, and I sold jewelry from 35+ designers for a few years. It was a ton of fun and tons of work. I learned a lot from it and what to do and not to do.But one thing that did hurt was launching during the Great Recession,  but I still broke even. I learned many aspects of jewelry design work, on my own, and on the job (from showrooms, retailers, mark-ups, production, shipping, customer service, packaging, etc.). But I needed a break, so I took a few years to re-assess my future. I needed a unique angle, and when tech wearables started to take off, I knew I had it, and that's how XISTWEAR came into existence.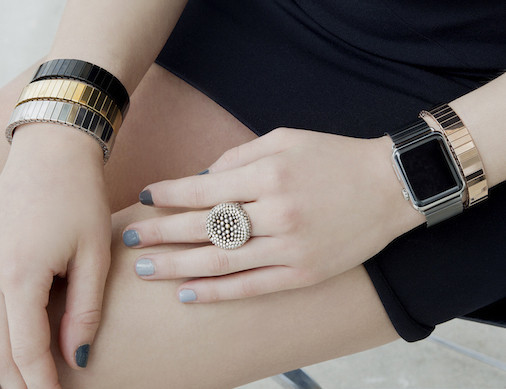 After Rilee and Lo, as I mentioned, I knew I still wanted and needed to create or do something in jewelry.  Most of 2014, I spent working on designs for a possible jewelry line.  I had final CADs and even a few prototype models made, but I found it very difficult to get going and find the right manufacturer.  Also, I wanted something that was unique and new!  This past December, I got the Google Android Watch. And after trying to wear it I found it too sporty and big for the rest of my jewelry. So I met with Android Biz Dev and Product to see if I could help, probably steer them in the direction that fashion was needed with tech wearables.  They knew this and appreciated what I had to say, but I learned this was more of what 3rd party companies should create. So, I thought to myself—I'm going to create fashion bracelets for tech watches. I started my prototypes with Android, but then when the Apple Watch was announced and started gaining traction and PR in early 2015, I switched gears to focus on the higher selling Apple Watch. But Android will come next, I promise Google.
 XIST is a play off of exist, and I love the meaning of just 'being', or 'to be', and 'to live and be in balance'. I do believe we will all have wearables soon, and it will be a way of life and 'being'; and 'xist' rhymes with wrist 🙂 ; and 'wear' is of course for 'wearable'.
 What makes these bands so unique?
XISTWEAR bands are top quality and fashion!  I wanted a band that felt like a fashion bracelet now a regular, standard watch band.  I wanted to create something that I would wear myself and that would go well with my other jewelry.  XISTWEAR allows you to "Dress Up" your tech watch/wearable.  We have top quality stainless steel with the best IP plating in beautiful finishes: gold, rose gold, silver, gunmetal, navy, and black.  We plan to launch more colors as well!  We can do fashionable jewelry finishes such as shiny (the current bracelets), satin (the current bands), and matte.  The bands have coordinating stacking bracelets so you can dress up the watch more and mix and match colors that go with what you are wearing that day.  The combo I have on today is the yellow gold band for the Apple Watch and two bracelets…black and silver.  Yesterday, I wore the rose gold band with the gunmetal bracelets…it was perfect for my grey jeans and black heels.  It's a lot of fun and gives women and men a chance to make their wearable more them!When are the Android bands coming?!
I don't have a set date yet!  We just launched the Apple bands and I working to get them  into some retail stores soon for the holidays.  Android will come shortly though!
Will you be expanding beyond just smart watches? And if so, will the main theme continue to be "fashionable techwear"?
The theme and centerpiece for XISTWEAR will remain fashion tech, but I do have stacking bracelets already.  There will be more bracelets styles and colors soon.  I plan to launch some new watch band styles early next year and also coordinating ring, earring, and necklaces too.
Your background is truly the best of both worlds-how do you hope to use your line as a vehicle to inspire and encourage more young women to get into STEM fields?
Thank you!  I do feel lucky to have two worlds to work in that I truly love and challenge me everyday.  It's really about doing what you love.  I was always into STEM as a young girl…Math Team, Science Team, etc.  My Mom and Dad encouraged me and it's also just what I liked and what I was good at.  I like to get myself involved with program that support code, mentors, tudors, etc.  Also, I have 6 nieces and 2 are in their teens and we talk about tech a lot and how one day they can work in the field, so I like to set examples for them.  I hope to get my story out more and continue to get more involved.